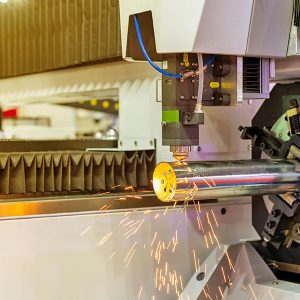 If you've been wanting to take your business to the next level and want to explore some innovative advertising techniques, you might consider a range of options. At Gray Laser Engraving, we use specialized techniques that will give your products the Brand recognition that you are looking for. For professional industrial laser marketing you can trust, we've got the solutions you need.
Our techniques can give your knife or sword a boost in appearance. In fact, the job can be done while you wait. You can add anything you want, from company logos to brand names. Some people even choose to add the name of a loved one for a nice personalized touch.
We work not only with metals but with other materials, including leather, wood, and glass. We can engrave wood pieces up to 3 feet by 4 feet. We can also bring our professionalism to bear on leather belts, glass, and holsters and sheaths. Engraved cutting-boards, in fact, make lovely gifts for a range of occasions, including anniversaries and birthdays.
With full rotation capabilities on our machines, we can even engrave many of the smaller items that people commonly use each day. Bottles and containers can be laser-engraved efficiently and elegantly. Even Yeti cups can be branded with your favorite saying or symbol.
If you're interested in having a range of objects engraved, we'll work out a plan with you during the initial consultation. Bulk orders are possible and may save you money. If you want to engrave corporate gifts, glasses, decanters, liquor bottles, we can complete the project before the target date.
You can ultimately rely on us for all of your industrial or commercial needs. We are skilled at working with metal, wood, glass, and a wide array of other materials. Feel free to browse our site for ideas. Give us a call if you wish to set up an appointment or are looking for more information.