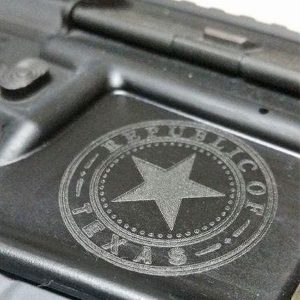 Corporate branding encompasses a wide range of aspects that are meant to achieve the desired image for any given company. Whenever you need perfect engraving, you should work with a renowned company for excellent results. At Gray Laser Engraving establishment, we strive to deliver the best engraving services. We utilize a state of the art cutting edge instruments for all our works. The qualified team of experts in our company will enhance the corporate branding for your business with a distinct logo marking. Therefore, we fit to be an integral component of your manufacturing process, taking the firm to the next level. The following are the hidden merits attributed to ideal Commercial Laser Marking.
Our professional engraving services create an envied uniqueness for your business that allows it to stand out among other competitors. Firms want their products to stand out as this keeps them steps ahead of competitors. During the engraving process, our technicians take owner specifications when creating graphics, barcodes, and texts on products. This is solely meant to differentiate them from those of other players in the market.
The other merit that makes engraving a critical in a business is its durability as it lasts longer than conventional marks. Aside from the longevity nature of laser marking materials, they hardly create damages to the surface of a product. As such, it is considered a vital branding choice.
Laser engraving is a versatile product making it suitable for use in different fields while serving the branding roles efficiently as needed. It is commonly done on different types of products and can be applied in industrial works. As such, if you work in the jewelry industry or medical technologies, you can enjoy the benefits of working with a company that deals with a multitude of lasers for your specific needs.
Various global firms have embraced commercial engraving as an ideal boost to the quality of products. The engraving machines are computer-driven to make them precise when for a complete branding process. This is ideal for creating easily readable and visually clear marks.